To _hack or not to _hack? That WAS the question.
Well, actually... we were always going to _hack, but the big question this year was how, and with who!?
Flashback to last year - For the 3rd annual pyka_hack project, our schools were partnered with none other than Tate, and we all remember how that turned out!
Well, for our 4th annual pyka_hack it's been a long time planning, but today we're extremely excited to announce that we have been awarded £15000 for our 2nd ACW Creative Collaborations bid in order to bring this year's project to life. As part of this funding we are also going to explore new ways to sustain and disseminate the approaches we use within pyka_hack with school staff across Wales.
...and who is our project partner you ask? Well, this year we're pleased to announce that we're being joined by none other than (drum roll please)...
...and we're already off to a flying start for this summer residency extravaganza.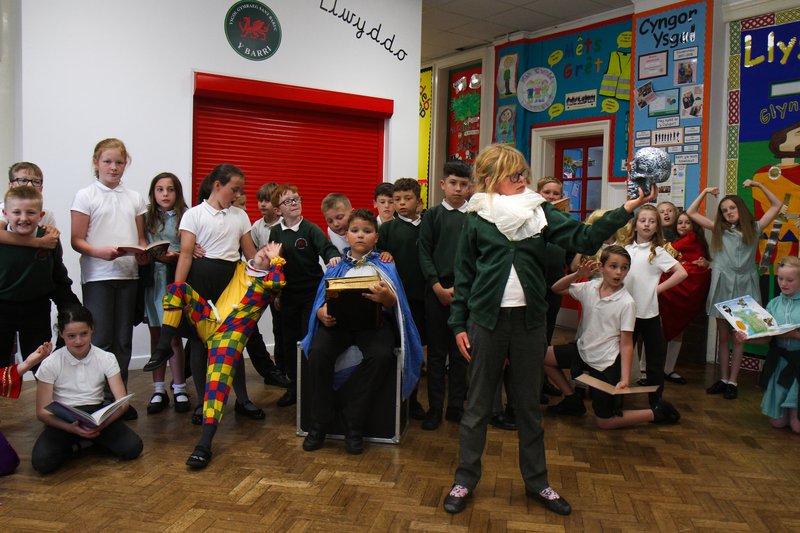 For this very special summer project we will be working in collaboration with Ysgol Sant Baruc, High Street Primary, and Trellech Primary school who will be exploring some problems that Shakespeare's Globe have identified as a cultural institution, and seeking a potential solution to some of those issues through the creation of a new and exciting digital tool.
At the start of this project, we discussed the scope of pyka_hack with Shakespeare's Globe, and asked them to provide us with a list of development priorities that they are currently addressing through a variety of activities and initiatives. Their key aspiration is to "Make Shakespeare accessible for all". In response to this, Shakespeare's Globe have identified that there are many barriers and walls to making this possible - many of which come down to one thing...
"Shakesfear".
For some, triggered by the perception that Shakespeare is 'boring' or 'too wordy'. Or even that, for many young people, Shakespeare just doesn't feel relevant to them.
So with this in mind, we kick off an exciting new chapter in the pyka_hack timeline, and help our partner schools explore ways that people may be able to find their own unique and meaningful connection with Shakespeare.
So far our learners have been enrolled at pyka, introduced to their client and the skills required to develop a digital product, and are just now beginning to explore the various themes and processes associated with Shakespeare.


Alongside the learners, the school staff are also being positioned as active participants. Teachers are working alongside their learners and sharing in the problem solving as part of a real-time CPDL process; a process that will be crucial in helping us disseminate the facilitation techniques that we will be using to the wider school staff at the end of the project.