Over the last six months, Cadw and pyka have been working together to explore the potential of our pyka_walk platform to enhance visitors' experience of historical sites and enable new forms of digital learning.
pyka_walk is our proprietary creative platform which enables users to design and construct their own interactive digital experiences called 'storyworlds'. Each storyworld is assembled using audio, visual, and textual materials which users capture, remix, and curate through a digital story creation process. Finished storyworlds are then shared for other users to interact with and experience.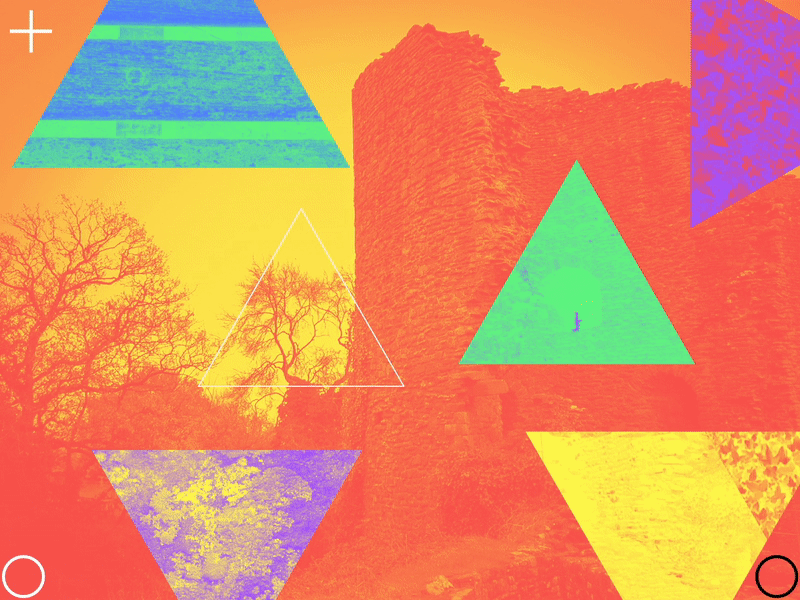 The development of _walk began some 18 months ago when we set out to explore the development of more expressive and creative digital tools for PMLD learners within SEN education. Along the way, we've made more and more valuable learning for how _walk is able to support various priorities through meaningful creative activity in a wide variety of contexts.
Our recent R&D project with Cadw was designed to explore the capacity of the _walk platform and introduce creative, digital interpretation of Cadw heritage sites in a portable and scalable platform that supported key strategic learning priorities of the organisation. This included:
Developing strategies for Cadw sites to support the educational priorities of the Digital Competence Framework and Successful Futures.
The possibility for replicable models of digital interpretation on Cadw sites that could be delivered by creative facilitators, site custodians, and independent visitor groups.
To better understand the challenges of delivering digital-led interpretation across different types of Cadw sites.
To develop creative digital processes that can support Arts Award attainment.
To support the exploration of these priorities, the R&D sessions involved 3 education groups: Phillipstown Primary (mainstream), Ty Gwyn Special School (SEND), and home educators. The sessions took place at 2 contrasting Cadw sites: Blaenavon Ironworks and White Castle.
White Castle and the Ironworks are imposing sites that immediately struck the participating groups. By establishing a creative purpose to the workshops through the use of pyka_walk, learners immediately established their own role at the site and engaged with its visual and historical attributes on their own terms. Digital photography and storytelling encouraged many to physically explore the site in new ways, and seek out inspiration for their own works. Beginning with their own abstract visual collages, participants tended to then view the site at deeper levels and in more surprising ways, which then led to more creative perspectives upon the site - for example, learners considered how the history of 500 years may have looked from the point of view of the stones in the walls, or the trees and surrounding hills, and began crafting storyworld content to reflect this concept.