What a journey. As we reached the climax of the summer term, 100 learners and staff from South Wales joined us at the world famous Tate Britain to launch something very special indeed. All of their efforts throughout this school year had finally resulted in an exciting new creative tool, and it was time for them to unleash their digi-punk creativity on the world.
But how did we get here? Let's go back to the end of 2017, when 5 schools from South Wales were enrolled at our company as part of this year's pyka_hack, to work for none other than Tate. The Tate Digital Learning team set this year's schools the challenge of developing a digital tool that would provide people around the world with a new and exciting way to creatively engage with some of the world's most famous artworks in Tate's digital collection.

Before our learners began to tackle the design and development of their app-in-waiting, they underwent training to become digi-punk artists. As part of this, they were encouraged to think differently and tolerate uncertainty in preparation for what would be a very challenging task indeed.


Firstly the learners tested the apps developed by previous pyka_hack recruits to get a sense of the kind of things that can be achieved on this project. This intro activity also helped them begin to make their own personal connections with the various roles required as part of this journey. Following this, they conducted market research and tested a wide variety of creative visual editing tools currently available on the market. Then, they used artworks from the Tate collection to explore different forms of visual creativity, including glitch art, meme creation, collaging, and even 3D manipulation. At the end of Sprint #1, each of the schools showcased all of their digi-punk creativity via their own pop-up galleries and documented these events in order to share their explorations with the Tate.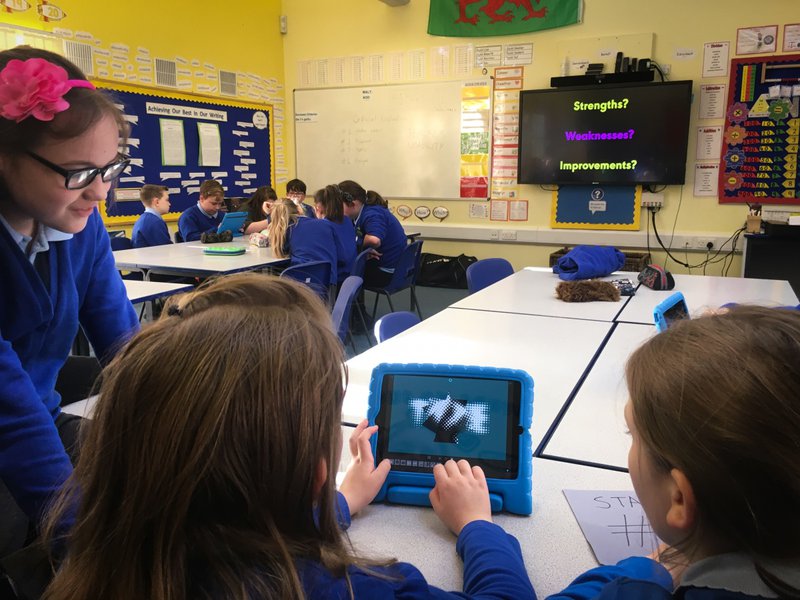 After a tremendously successful first sprint, we returned in the summer term for Sprint #2 where the learners jumped straight into the app development phase of this year's pyka_hack. Reflecting on their explorations and utilising the skills they acquired during Sprint #1, our digi-punk rebels would now respond to the app development brief set by the Tate digital learning team.

As a direct response to their pop up gallery showcases, our learners were presented with a prototype app which featured all of the creative processes they explored and presented during Sprint #1. Firstly, Tate wanted our learners to experience these processes in digital form, and decide which of the creative processes they felt had the most potential for interesting flexible creativity. The decision was unanimous. After critically evaluating glitch art, collaging, and meme creation, our digi-punk artists decided that collaging would lend itself well as an interesting way to engage with artworks from the Tate collection. Not only this, but the potential of collaging seemed exciting to everyone once it was taken into the limitless realms of a digital platform.