With that, we set off on the design and development of a new prototype sensor toolkit that would provide people with a new way to utilise low cost technologies in order to give unloved objects a new musical lease of life as interactive digital instruments.
Before digging into the development of the sensor toolkit, we decided that it was crucial that it was designed to be highly modular and immediate. Coding and microprocessor projects often take people down quite the digital rabbit hole (which, don't get us wrong, is a wonderful thing once a reliable understanding and love for those processes has been established) however we wanted to ensure that the key themes of this project were being engaged with in an immediate and risk-free fashion - without the barriers that complex coding and development processes can often present. So, we wanted our toolkit to remove those barriers, minimise the possibility of risk, and ultimately ensure that the engagement focus remained squarely on interacting with unloved objects and generating novel ways to repurpose them for musical expression and soundplay.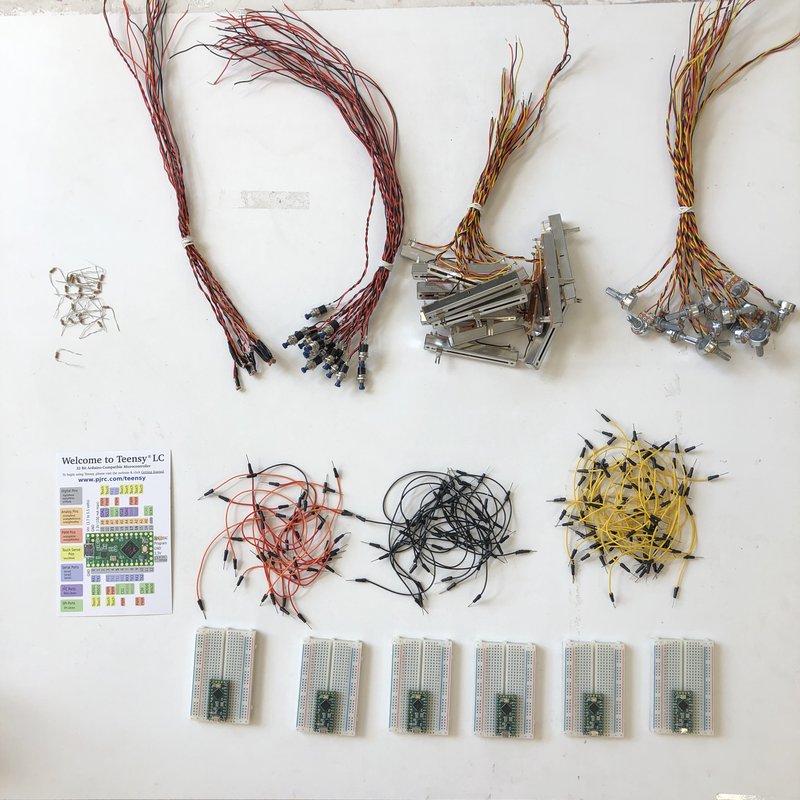 Along with the careful curation of adequate sensors and microprocessers, and also drawing on previous learning we had made via the development of our new Expression Orchestra, we developed a piece of code that enabled our new sensor toolkit to operate flexibly as a MIDI-driven platform, further increasing it's immediacy as a productive workflow, and most importantly, ensuring the primary focus of the upcoming workshop engagements remained squarely on engaging with and repurposing old and unloved objects that would otherwise be destined for the landfill.
Once we arrived at a prototype version of the toolkit, the Soundbites project was born, and the creative workshop phase began.


First up were the student volunteers from BA Creative Music Technology, and BA Product Design at UoG. Our volunteer students would undergo the first trial workshop format for Soundbites, helping us to test out the very best ways to engage individuals with the toolkit and assist us in the reflective process of improving these workshops for the upcoming public facing engagements. As a result, the first collection of Soundbites instruments were born:


Following on from this, the students then underwent a second round of Soundbites workshops, this time serving as a 'train the trainers' session. Our facilitation team at pyka introduced them to the required skillsets that would help them independently facilitate the first round of public facing workshops that were set to take place at Gloucester Academy: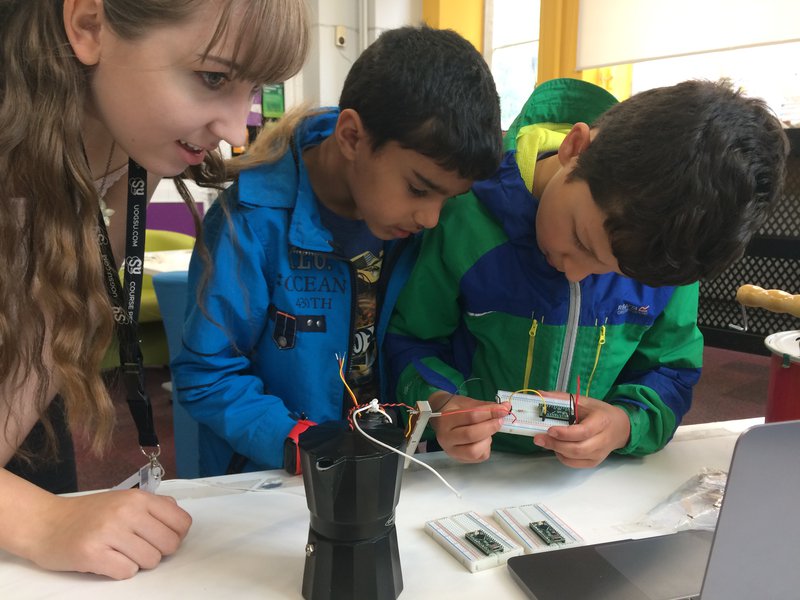 Moving on from the success of the first school's workshop for Soundbites, we moved our attention to the next phase of public facing workshops, that were set to take place at Gloucester Library. This time our fully-trained UoG students, now seasoned by their facilitation efforts at Gloucester Academy, were to engage the general public in the Soundbites experience.


At this point the effectiveness of the intended configuration of the sensor toolkit was starting to become very apparent. The project saw individuals of a wide age range and ability level engaging in a shared experience, non-invasively embedding sensors into a variety of world-worn objects, and successfully transforming them into interesting and characterful instruments, with no risks, no technical barriers, and probably most importantly - with no confusion on why this was a valuable process to undergo.

These engagements have had a substantial impact on our volunteer UoG students too: